Armin van Buuren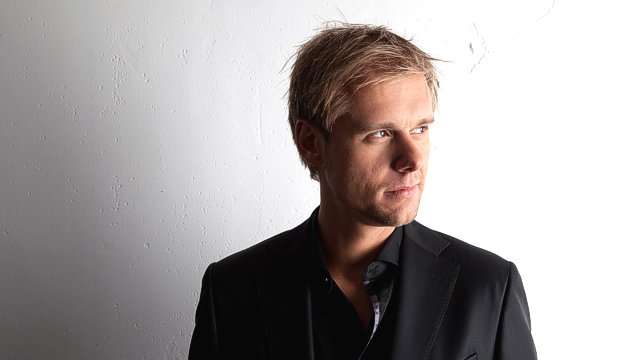 Seit Mitte der 90er Jahre versorgt Musik-Produzent und DJ Armin van Buuren die EDM-Szene kontinuierlich mit Veröffentlichungen. Direkt zu Beginn seiner Karriere schuf er mit Tracks wie "Blue Fear" (1997) und "Communication" (1999) kleine Meilensteine der Trance-Geschichte. Nicht minder erfolgreich die Single "The sound of Goodbye" unter dem Projekt Perpetuous Dreamer (2001). 2003 erschien sein erstes Künstler-Album mit dem Titel "76", sein aktuelles Album trägt den Namen "Intense" (2013).
Neben unzähligen Produktionen und Remixen machte sich Armin van Buuren vor allem durch seine wöchentliche Radio-Show A State of Trance einen Namen. Los ging es 2001 beim niederländischen Sender ID&T Radio. Der internationale Erfolg stellte sich aber erst ein, als ASOT auf vielen Online-Radios (allen voran DI.fm) weltweit ausgestrahlt wurde. Inzwischen kann das Format A State of Trance auf über 700 Ausgaben zurückblicken.
Als DJ hat Armin van Buuren inzwischen die oberste Liga erreicht. Er spielte bisher auf nahezu allen bekannten Events und in namenhaften Clubs weltweit. Im Beliebtheitswettbewerb des britschen DJ Mags gewann er mehrmals den Titel 'DJ of the Year'. Seine regelmäßigen Armin only Events stellen stets Highlights in seiner Party-Agenda dar.
577 Kommentare & Meinungen:
Veröffentlichungen von Armin van Buuren
Kommende Veranstaltungen mit Armin van Buuren
Es sind keine kommenden Veranstaltungen mit Armin van Buuren in der Datenbank verzeichnet.
Vergangene Veranstaltungen mit Armin van Buuren
27. Februar 2016
A State of Trance Festival 2016
@ Jaarbeurs, Utrecht
21. Februar 2015
A State of Trance Festival 2015
@ Jaarbeurs, Utrecht
05. Dezember 2014
Armin Only: Intense - The Final Show
@ Ziggo Dome, Amsterdam
22. November 2014
Armin only: Intense (2014)
@ Sportpaleis, Antwerpen
19. Juli 2014
Electronic Family 2014
@ Amsterdamse Bos
15. Februar 2014
A State of Trance #650: New Horizons @ Jaarbeurs, Utrecht
@ Jaarbeurs, Utrecht
15. November 2013
Armin only: Intense
@ Ziggo Dome, Amsterdam
06. April 2013
A State of Trance #600: Den Bosch
@ Brabanthallen, Den Bosch
30. Juni 2012
Electronic Family 2012
@ Amsterdamse Bos
04. Mai 2012
Most Wanted: Armin van Buuren
@ Cocoonclub, Frankfurt (Main)
31. März 2012
A State of Trance #550: Den Bosch
@ Brabanthallen, Den Bosch
20. Dezember 2011
Armin van Buuren for Serious Request
@ Stadsgehoorzaal, Leiden
22. Oktober 2011
Matrixx 10 Years - XXclusive
@ Matrixx, Nijmegen
13. Oktober 2011
Armin van Buuren @ H1
@ H1 Club, Hamburg
09. April 2011
A State of Trance #500: Den Bosch
@ Brabanthallen, Den Bosch
13. November 2010
Armin only - Mirage
@ Jaarbeurs, Utrecht
11. September 2010
We Are One
@ O2 World, Berlin
30. Juli 2010
Nature One 2010: The flag keeps flying
@ Raketenbasis Pydna, Kastellaun / Hunsrück
30. April 2010
Mayday 2010: You make my day
@ Westfalenhallen, Dortmund
Die letzten 5 Meldungen über Armin van Buuren im Trance Blog