Above & Beyond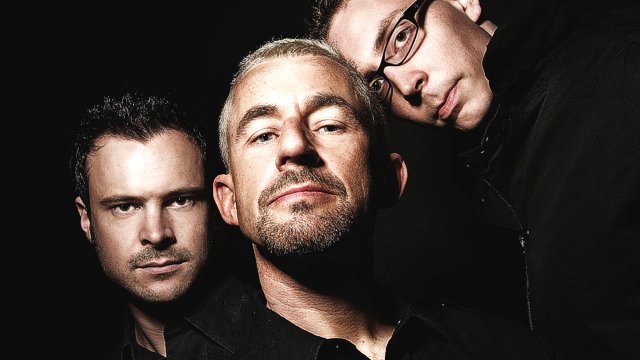 Zweifelsohne zählen Above & Beyond - bestehend aus Jono Grant, Paavo Siljamäki und Tony McGuinness - zu den bekanntesten Trance-Projekten der Gegenwart. Seit dem Jahr 2000 haben sie einen kontinuierlichen Output an Eigenproduktionen, der überwiegend auf dem hauseigenen Anjunabeats Label erscheint, sowie zahlreichen Remixen für Künstler wie Madonna, Dido, Delerium oder Miguel Bose. Seit 2004 sind sie mit ihre wöchentlichen Show Group Therapy (ehemals Trance around the World) auf Sendung. Ferner erreichten sie Bekanntheit durch die Zusammenarbeit mit der Sängerin Justine Suissa, mit der sie gemeinsam das Projekt Oceanlab bildeten.
Diskographie
Im Jahr 2006 erschien das Above & Beyond Debut-Album "Tri-State", gefolgt von "Group therapy" (2011) und "We are all we need" (2015). Dazwischen veröffentlichten sie zusammen mit Justine Suissa mit "Sirens of the Sea" (2008) ein komplettes Oceanlab-Album. Einige der bekanntesten Tracks von Above & Beyond wurden später in einer Akkustik-Version aufgenommen und auf dem Album "Acoustic" 2014 erneut veröffentlicht.
166 Kommentare & Meinungen:
Veröffentlichungen von Above & Beyond
Kommende Veranstaltungen mit Above & Beyond
Es sind keine kommenden Veranstaltungen mit Above & Beyond in der Datenbank verzeichnet.
Vergangene Veranstaltungen mit Above & Beyond
Die letzten 5 Meldungen über Above & Beyond im Trance Blog